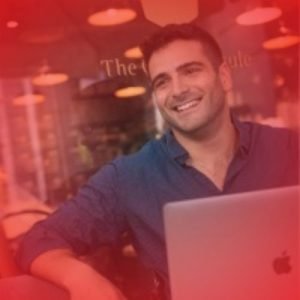 PR and marketing growth advisor. I lead a team of PR mavericks at InboundJunction/MarketAcross, where we represent a wide range of clients who rely on us to tell their story, shape their public image and launch their products. My specialty in the last few years has become startups in general and specifically those operating in financial sectors with emerging technologies, such as AI, medtech, crypto, blockchain and more.

My past work includes Snatcher – a media publisher in the functional fitness (AKA CrossFit) space that I have led as CEO and Founder. I wrote, researched and edited content, managed a team of writers and event operators as well as produced mass fitness events & competitions, along with the media around them.

I hold a Bachelor's degree in Behavioural Sciences and Psychology from the Academic College of Tel-Aviv-Jaffa and I am currently training as an Existential Psychotherapist under the Israeli College of Education.
Book Tickets for Next Block Expo 2023