Co-founder at turboslownft.com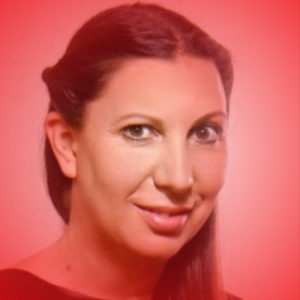 As the co-founder of Turboslow NFT Agency, she creates NFT formats & projects with an interdisciplinary approach focusing on the realm of real and digital worlds' source codes to generate genuine projects for brands and selected artists now and the future. We create NFT formats & projects with an interdisciplinary approach in Digital Fashion Design, Entertainment Business, Science, Arts, Culture, Well-being, Blockchain and Immersive Technology collaboration with innovative brands. Her NFT artwork has been exhibited at selected Exhibitions in Brussels, Barcelona, Frankfurt, Dubai and Istanbul. Her personal work has been used as visuals at music festivals and concerts in Europe.

Expert presenter, negotiator and businessperson able to forge solid relationships with strategic partners and build consensus across multiple organizational levels. Drive & dedication at high pressure, multi-cultural business environments.

Her main expertise areas are digital marketplaces, Wellness Tech, NFT Art, and Digital Art. She is someone who loves to combine the data story and the human story.
Executive leadership experience with distinguished 15+ year career leading at multinational turnaround and high-growth organizations. Extensive expertise in marketing, sales, business development and general management at subsidiary and regional level.
Strong ability to see patterns and connect the dots, navigate complex information and manage through today's paradox's. Track record of keeping the User Experience at the heart, together with calculated risk taking, experimentation, constant curiosity and external orientation pushing startups to scaleups #beaheadofthecurve supporting the business to grow and people to thrive.
In her latest book, Breathe With Me, she has explained the importance of Breathing and Mindfulness Games to Digital Screen Apnea. In her breathwork and mindful tech methodology, she drew attention to the digital nutrition of children, teens, and digital parenting.
Book Tickets for Next Block Expo 2023