Co-Founder & Author ART+TECH Report & Art Market Strategy Advisor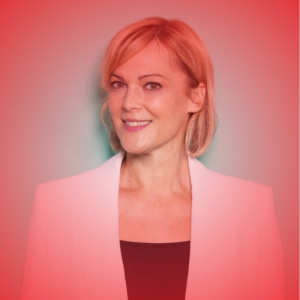 Kerstin Gold is a Berlin-based art+tech strategy consultant for the art ecosystem.
As economist, digital strategist, art market expert, author of the ART+TECH Report on art NFT collecting, and advisor to arttech startups, she has always positioned herself at the intersection of art & technology. Her professional interest in analyzing the effects of technology on the established mechanisms of the art market and its potential effects on future business models and market structures has been a common thread throughout her career.

She advises commercial galleries, museums, foundations and art market entrepreneurs on digital transformation and business model innovation and serves as an art+tech start-up advisor as well as mentor at VC-accelerator programs for early-stage ventures.

She has a rich insight into the art business sector, a great passion for Web3, NFTs and metaverse and uses strategy to connect the fields of art, business, and technology. Kerstin is co-founder and author of the ART+TECH Report, which surveyed collector's online art buying behaviour in 2021 and examined buying patterns & collecting motivations of art NFT collectors in 2022.

Following her interest in blockchain and the belief that the space requires more diversity, she is a co-lead of the Berlin Chapter of Women in Blockchain Talks, a diversity initiative highlighting female achievements in the web3 space.

Prior to her career as an independent strategy advisor, Kerstin gained +12 years of consultancy expertise in the international marketing sector and creative industry in London and Berlin – advising international brands such as adidas, PlayStation, Lufthansa and McDonald's, leading interdisciplinary teams in London and Berlin and managing an agency's entire branch office. Based on these experiences, she has a profound background in business management, financial planning, digital transformation and organisational development.

She holds an MA in business administration, served as an approved IBB Business Consultant for Creative Industries, and trained as a Systemic Executive Business Coach. She was accepted as DLT Talent (cohort#5) and NFT Talent (cohort#2) and has completed numerous in-depth study programs such as" A Comprehensive Guide To Understanding NFTs" (Christie`s Education), "Digital Transformation in the Art Market" and "Art Market Data Analysis" (ArtTactic Lab), "Management in the Art Market" (Freie Universität Berlin), "Augmented Reality in the Cultural Sector" (HTW Berlin) and "History of Art" (University of Cambridge).
Book Tickets for Next Block Expo 2023